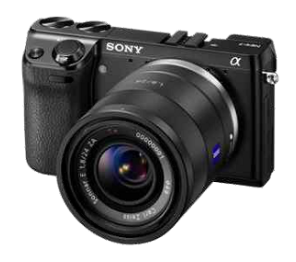 The long awaited Zeiss E-mount lens for Sony NEX appears to be a Sonnar f/1.8 according to the image from
Sonyalpharumors
.
The Sony NEX uses 1.5x crop sensor, that would put the 24mm as 36mm (in 35mm equivalent), which is still considered a wide angle. Due to design limitation, there aren't too many wide angle Sonnar's around, needless to say a fast one. I only know of the Rollei 40mm f/2.8 Sonnar in LTM mount, which isn't considered a wide angle by many, also I vaguely remember a 35mm Sonnar clone by Nikkon, but that one isn't fast either; and looking at the lens barrel, it doesn't look like it only has 5-6 elements in it. For these reasons, I don't quite believe the image yet. It doesn't mean that the Zeiss E-mount lens won't be a 24mm f/1.8, however it just doesn't sound like a Sonnar to me. Perhaps, it is a Distagon in disguise with a Sonnar branding, or perhaps smaller image circle and advance technology allow Zeiss to achieve f/1.8 as a Sonnar.
(warning: personal opinion here)
Having said that, whatever spec the lens carries, it is coming soon! Announcement on August 24th.
Link:
http://www.sonyalpharumors.com/sr5-huge-sony-leak/